Sauteed Bananas With Cardamom Praline Sauce
Rita1652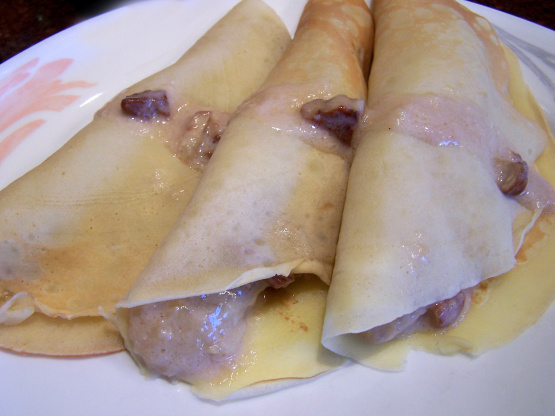 A North African inspired twist on Bananas Foster. The addition of cardamom and lime juice makes this special.
Heat 2 tablespoons butter in a large heavy skillet over moderately high heat until foam subsides, sauté bananas, cut sides down first, turning over once, until golden, 1 1/2 to 2 minutes total.
Transfer evenly with a slotted spatula to 4 dessert bowls.
Melt remaining 2 tablespoons butter in skillet over moderate heat, add brown sugar, cream, and cardamom. Simmer, stirring occasionally, until sauce is slightly thickened, about 2 minutes.
Remove from heat, stir in lime juice and toasted pecans.
Scoop ice cream into dessert bowls on top of bananas, spoon the sauce over the top of ice cream.