breezermom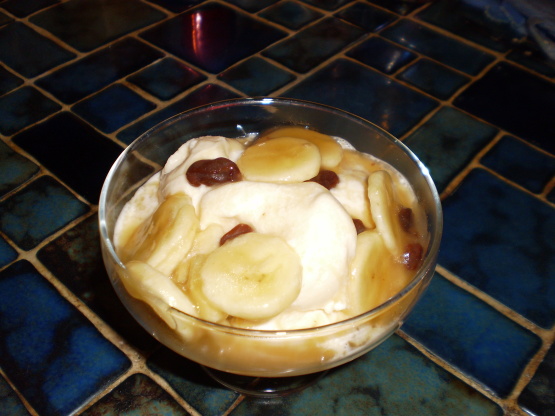 This reminds me alot of Bananas Foster. It goes really well with breakfast, and is very simple and easy. Kids love them.

Yum! I had this over ice cream tonight, but I'll try to heat the leftovers up tomorrow for breakfast over oatmeal. Loved this! I agree that this would be a wonderful topping for French Toast. Thanks for sharing your wonderful recipe!
Melt butter. Dissolve cornstarch in water. Add to skillet. Add brown sugar and raisins.
Boil for 2 minutes, stirring constantly.
Remove from heat, add lemon juice.
Slice bananas and stir into mixture. Serve immediately. (Do not cook the bananas.).