Sauteed Asparagus with Red Peppers & Olives
ChefLee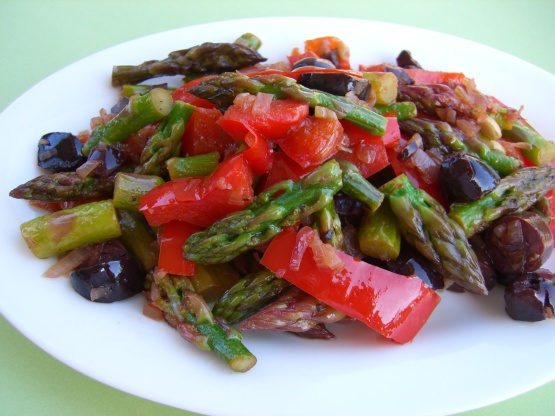 Delicious as a side dish, this easy saute becomes a simple vegetarian entree tossed with pasta and sprinkled with cheese.
In a large skillet, heat the oil over medium and add the onion, asparagus and the pepper and saute for about 2 minutes, or until the asparagus becomes tender (but remains crisp).
Toss in the chopped olives and the lemon juice and cook another minute.
Serve immediately.