Sautéed Shrimp With Polenta and Manchego Sauce
Prep 1 hr 15 mins
Cook 30 mins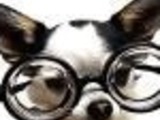 Slightly smoky, subtly Spanish, simply sensational shrimp--a Whole Foods recipe. The elegant stacked presentation is so pretty. Smoked Spanish paprika adds subtle character to this dish and can be used in a host of other recipes such as beans, tacos and salad dressings. Chicken broth may be substituted for the vegetable broth. Serves 4
For the Polenta

3⁄4 cup vegetable stock (possibly up to 1 cup additional may be necessary)
3⁄4 cup skim milk
1⁄2 cup yellow cornmeal
1⁄2 cup manchego cheese, grated
4 tablespoons unsalted butter, divided

For the Shrimp

1 lb large shrimp, peeled (with tails left on)
1⁄2 teaspoon sea salt
1⁄4 teaspoon spanish smoked paprika (pimenton)
2 tablespoons olive oil
3 garlic cloves, minced

For the Sauce

2 tablespoons unsalted butter, divided
1⁄4 cup shallot, diced
2 garlic cloves, peeled and minced
1⁄4 cup celery, diced
1⁄4 teaspoon sea salt
1⁄4 teaspoon fresh ground pepper
1⁄4 teaspoon spanish smoked paprika (pimenton)
1 tablespoon all-purpose flour
1⁄2 cup vegetable broth
1⁄2 cup heavy cream
1⁄4 cup manchego cheese, grated
1⁄2 teaspoon fresh lemon juice
spanish smoked paprika, for garnish (pimenton) (optional)
Directions
For the polenta, bring stock and milk to a boil in a small, heavy saucepan over medium heat.
Reduce heat to simmer and slowly add cornmeal to saucepan, whisking constantly. Cook, stirring constantly, for 20 minutes over medium-low heat.
If polenta becomes too thick, slowly add as much as 1 more cup of stock.
Stir in cheese and 2 tablespoons of the butter.
Add salt and pepper to taste.
Pour polenta into a greased 8-inch square pan and set aside and let cool until firm, about 45 minutes.
For the shrimp, rinse shrimp and pat dry with paper towels.
Sprinkle shrimp with sea salt and paprika and let marinate for 10 minutes.
Heat olive oil in large heavy skillet over medium heat.
Sauté garlic for about 30 seconds.
Add shrimp and sauté until opaque in center, about 2 minutes on each side.
Remove from heat and keep warm.
For the sauce, melt 1 tablespoon of the butter in small saucepan over medium heat. Add shallot, garlic, celery, salt, pepper, and paprika and cook until shallot is soft, about 5 minutes.
Add the other tablespoon of butter and melt into vegetables.
Whisk in flour.
Add broth a few tablespoons at a time, very slowly, whisking to combine.
When thickened, add cream a few tablespoons at a time, following the same procedure as with the broth. When thickened, whisk in the cheese, stirring until melted. Mix in lemon juice.
Invert baking dish to remove polenta from pan.
Cut polenta into four squares.
Heat the remaining 2 tablespoons butter in large skillet over medium heat.
Sauté polenta in butter until warmed through and golden brown on both sides.
To assemble, place each polenta square on its own plate, stack shrimp on top of polenta and drizzle with sauce.
Garnish with paprika, if desired.
Most Helpful
One of the best Recipe's I've tried! This dish tasted like something I'd spend a lot of money on in a nice restaurant. I made a few changes...added mushrooms along with other veggies, didn't have vegetable broth so I used chicken, and I'm not a fan of shrimp so I did scallops. The sauce is absolutely amazing, but it's not something you can just whip up in a few minutes..it takes time.
Having never tasted polenta or manchego cheese I wasn't sure how I would like this but WOW what a delicious rich meal this was. This is definitely a top shelf recipe. Wonderful rich flavor. A little labor intensive but well worth it. Thanks for posting such a fabulous recipe. This will be made again. Made for the August's Tag Game ~ El Queso ~ Spanish Cheese

Wow, this was sooooooo good! Very rich and elegant. I would serve this for say Valentines Day or some other special occasion. I made this for my DH he loved it as much as I dd! I would serve this with a green salad. It was so good, if you need some comfort food this is your dish.