Kathy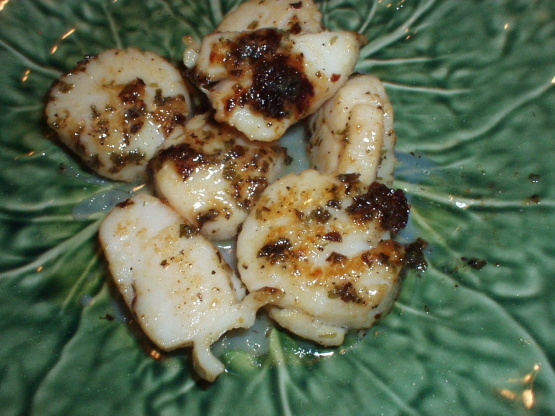 I love any kind of seafood but DH just doesn't seem to like it. He will however, eat scallops for some reason. He loves it when I make these and serve it with a good steak and a baked potato. This is his special meal I make! They are really easy but be careful not to overcook them.
Melt butter in a large skillet.
Add seasonings and scallops.
Fry until lightly browned about 4-5 minutes.
Stir in wine or lemon juice and heat thoroughly.