Sausages With Hot Dip Sauce
Marlitt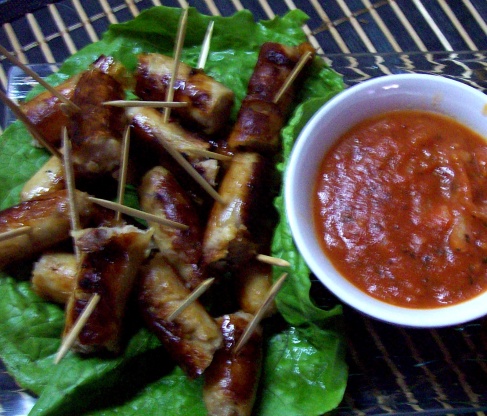 The sauce is also good with cooked shrimp or meatballs. An old recipe from a garage sale recipe box. The one ingredient should read 'beef soup base mix' but I couldn't get that ingredient to come up with the word 'soup' in it.
Cook sausages as directed on package; drain well on paper towels.
Cut sausages into chunks.
Combine sauce ingredients.
Simmer sauce for 20 minutes.
Warm the sausage chunks.
Stick with toothpicks.
Serve sausage chunks with sauce.