Bergy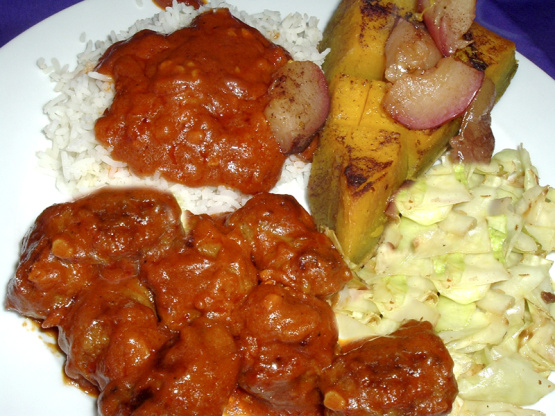 The amounts in this recipe are based on what I prefer, you may want to use more or less depending on your tastes. This was a childhood family favorite!

Top Review by Bergy
This is comfort food! Quick & easy to make I used large Beef sausages, cut them up before frying them so they came out like little meatballs. I like the bit of curry and I added 1 1/2 tsp granular garlic & 1/2 tsp chili flakes. The recipe was fine just the way it was but I like things just a tad hotter. Thanks MellyMel for a tasty dinner — Sep 13, 2005
Fry sausages in frypan until done.
Cut into bite sized pieces and set aside.
Pour tomato soup into pan, stir in mustard and curry and salt and pepper, bring to boil.
Add grated cheese and stir thoroughly.
Return sliced sausages to sauce and stir.
Simmer 2- 3 minutes.
Serve over white rice.