katew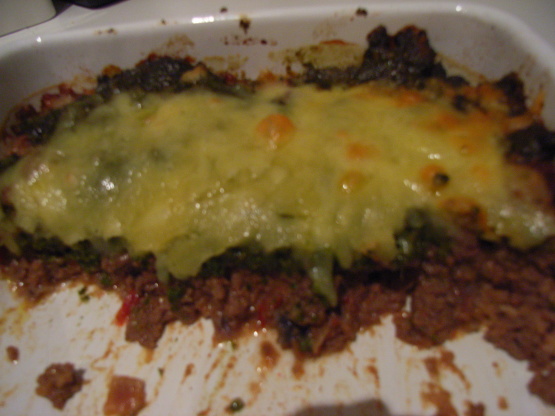 I found this in my Taste of Home: Best Ever Casseroles book that I received from the 2010 Cookbook Swap.
Top Review by katew
5 stars or more ! We loved this - I used ground beef and spinach out of the garden. I also chopped in a tomato. I did all the browning and then DD finished off the cooking when she got home from school so it is a kid friendly recipe both in the eating and the making !!
Preheat oven to 350 degrees F.
In a small skillet, cook the sausage, onion and celery over medium heat intil meat is no longer pink and vegetables are tender. Drain and remove from the heat.
Stir in spinach, egg, bread crumbs, cheddar cheese and salt.
Transfer to a greased shallow 1-quart baking dish.
Sprinkle with parmesan cheese, cover and bake for 20 minutes or until heated through.