Annacia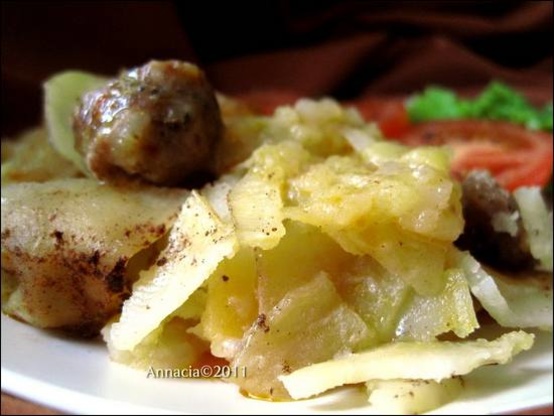 This is a very simple little recipe and it is revised from one of my favorite cookbooks More-With-Less Cookbook. I quite often double the ingredients, but not the sauce. I hope you will like it.
Preheat oven to 375 degrees.
Coat a medium sized casserole dish with non stick spray.
Remove sausage meat from casings and divide into bite sized pieces.
Place meat, potatoes and apples into dish.
Mix remaining ingredients together and pour over contents in baking dish.
Bake covered 50-60 minutes or until potatoes are cooked.