MsPia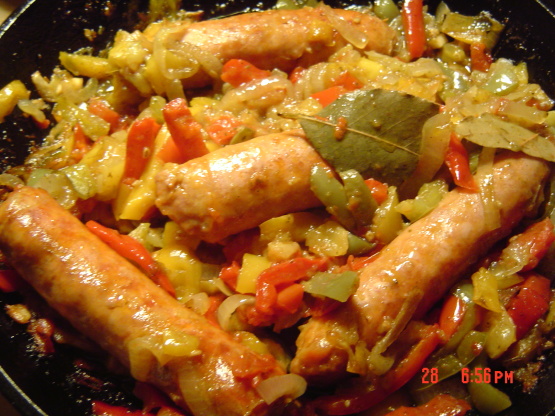 Serve this dish with mashed potatoes; the combination of the sauce and potatoes is delicious.

This is an excellent recipe! I followed it as written and served it over mashed potatoes. Wow! My husband and I loved it. I will definitely cook this again and again. Just a side note: Zinfandel wine goes very well with this dish.
Boil sausages in water for 5 minutes to get rid of some fat.
Heat the oil in a large skillet and sauté onions and garlic until onions are translucent.
Add peppers and sauté for 5 minutes.
Add tomatoes, water, and bouillon and laurel leaf. Cook over low heat for 5 minutes.
Add sausage and cook for 20 minutes.