Prep 15 mins
Cook 30 mins

Whenever we go to the farmers market in the big city, I have to have a sausage patty on a bun. Everything is fried, but I have tried to modify it a bit.
4 large lean pork sausage, any flavor
4 eggs
4 hamburger buns (I use the Italian type)
4 medium onions, sliced thinly
2 tablespoons butter
1 teaspoon sugar
salt and pepper
condiments
Directions
Take sausage meat out of their casings and combine as one. Form 4 patties out of the meat.
At this point you can decide whether to fry (no fat needed) in a pan, bbq or broil them. I usually bbq or broil. Cook until done.
In the meantime sauté the sliced onions in the butter with sugar until soft and browned. Season with salt and pepper to taste.
Fry the eggs individually as you like them, breaking the yolks as you do. Flip and cook on other side.
Toast the buns lightly. Place a patty on the bun, top with egg and onions.
Add any condiments you like, however only mustard is required. I use the honey type.
Reviews
Most Helpful
I made this as a breakfast sandwich, using breakfast sausage. Absolutely delicious! Next time I'll make my sausage patty smaller, because my sandwich was just too big for breakfast for me. Loved the onions....what a wonderful surprise! I used dijon mustard. Made for Holiday tag.

DH and I shared this sandwich for lunch today, after which he informed me that he wants a whole one to himself for tomorrows lunch. It's so good! I used hot Italian sausage and made it into a long patty to fit a crusty bun. I also used honey mustard on the bottom of the toasted bun and mayo on the top one. I will make this again, most definately. Made for Pick-A-Chef Fall 2011.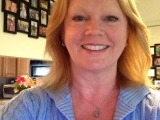 This was definitely something different for me, but very tasty! I used turkey sausage patties, toasted whole wheat sandwich buns, and a maple mustard. The onions were fantastic! I will definitely make these again. Made for Holiday Tag Game.