Chalsea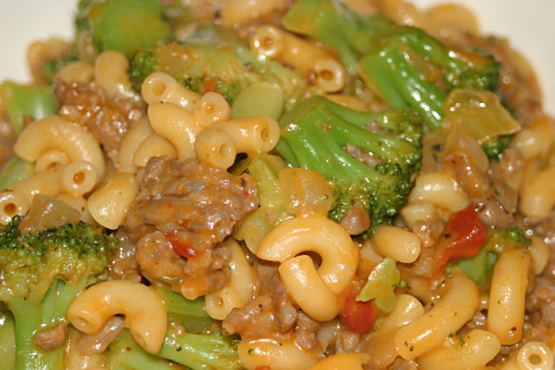 This is from Simple & Delicious. This for one of those quick dinners yet homemade.
Cook macaroni according to package directions.
Meanwhile, in a dutch oven, cook sausage and onion in oil over medium heat until meat is no longer pink; drain.
Stir in the soup, milk, parmesan cheese and Italian seasoning.
Bring to a boil;.
reduce heat.
Drain macaroni; add to sausage mixture.
Stir in broccoli; heat through.