3 Reviews
Oh my goodness, this is SO good! I served it with a fresh salad and it went down a storm. I don't know why I don't make frittata's more often because we love them! Also made a great lunch the next day!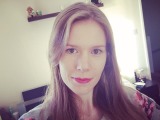 Made a mini version of this and it was great. Used a sausage cut up left over from supper. Will make this again.
Yummy!! Made this, scaled back for two servings, for our brunch today. I added some of the green onion with the sausage(Jimmy Deans) and then I also added some diced red bell pepper. Topped it with more green onion and served with biscuits and orange slices. After the sausage and veggies were cooked, I add the egg/cheese mixture and cooked it for a min or two and then placed it in the oven for a few minutes and it was done perfectly. Thanks for sharing the recipe. Made for Please Review My Recipe Tag Game.
Sausage Frittata