Nimz1466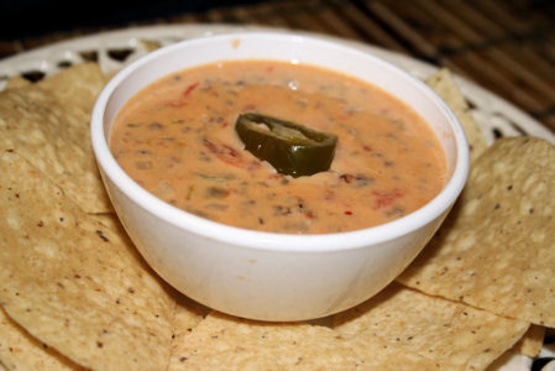 This appetizer can be as made hot as you like it by adjusting the number of peppers. I have never taken it anywhere without being asked for the recipe. I serve it in a small crock pot to keep it warm. This makes a large amount and it freezes well. I hope you enjoy it!

OMG so good... and pretty easy. I halved the recipe since their are only 2 of us and even at that there is alot of dip. I was a bit concerned about the mushroom soup but I tasted it before and after - definately better after adding it. Thanks for a great afternoon snack.
Brown ground beef, sausage meat and onion.
Drain fat.
Add the rest of the ingredients (except the tortilla chips).
Simmer until the cheese melts.
Serve warm with tortilla chips.