peg_lyn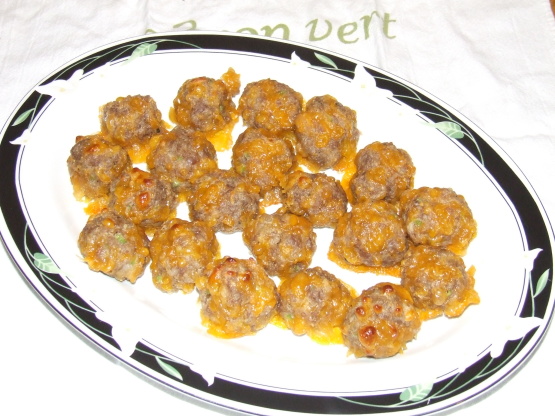 found in a magazine havent' tried it yet, plan to at my next party....

I made these for the 2009 FAll PAC. These were so easy to make and quite flavorful. I think I will leave the celery out next time as am not a fan of celery. I made them on Sunday to enjoy while we watched the football game. Our team may have let us down but these tasty little treats did not disappoint.
preheat oven to 375 deg. Mix all ingredients in large bowl. Form into 1 inch balls. Bake 15 min on ungreased baking sheet until golden brown.