Sausage Breakfast Gravy (For Biscuits)
lazyme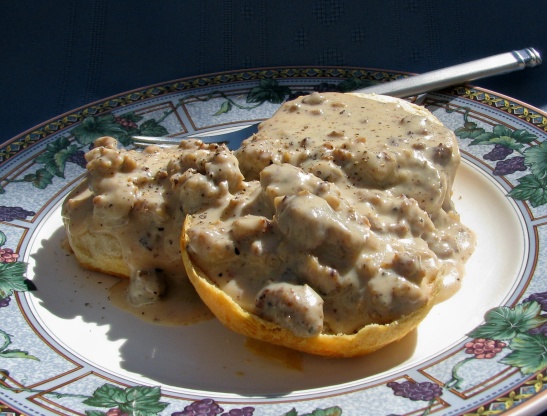 I've found that adding a little cream to the sausage gravy makes all the difference in the world! Easy (and delicious) biscuit recipe = Cream Biscuits

My husband made this for breakfast this morning and it tuned out great! He used reduced-fat sausage and fat-free half and half and it was still rich and delicious. Thanks for posting!
Saute sausage in a large saucepan over medium heat until done.
Drain off excess grease.
Stir in the butter until its melted; stir in sage.
Slowly sprinkle flour over the sausage, stirring continuously until the flour has coated the sausage.
Gradually stir in the milk, and worchestershire.
Bring the gravy to a boil and cook and stir for 2 minutes until thickened.
Stir in cream as desired.
Serve immediately.