Sausage and Sweet Potato Chowder
Parsley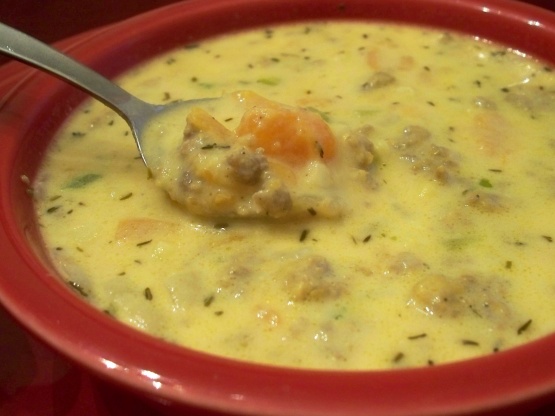 Nice soup for a brisk fall day. I usually use spicy lowfat ground turkey sausage, but if you don't mind the fat (most gets drained off), use regular pork.
In a soup pot, brown and crumble the sausage with the onion and celery. Cook until no longer pink. Drain off excess fat and return the mixture to the pot.
Add to the pot the garlic, broth, sweet potatoes, corn, thyme, rosemary, salt and pepper.
Bring to a boil. Reduce heat and cover and simmer for about 15 minutes or until sweet potatoes are tender.
Add the fat free half and half and stir until heated through.
Mix/shake together the cornstarch and milk; stir into the soup.
When heated through, stir in the cheese, but do not allow to boil.