PaulaG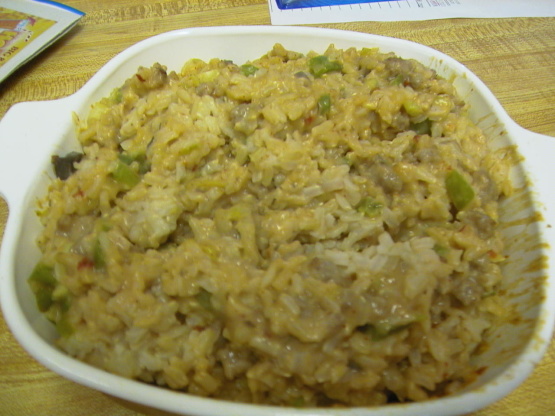 This is a spicy, flavorful side dish that is great to take to a potluck! If you want to cut down on the "heat" you can used "regular" or "mild" breakfast sausage.
Cook rice separately.
Cook sausage over low heat in a large skillet; Drain.
To the same skillet, add onions, green bell peppers, and celery.
Cook for 5 minutes.
Stir in soup and cooked rice.
Pour into a greased casserole dish.
Cover and bake at 250°F for about 30 minutes or until heated through.