Sausage and Macaroni Casserole
This is one of my mom's recipes that I've tweeked over the years, but it's just as tasty as ever!
Directions
Preheat oven to 350 degrees F.
Prepare macaroni & cheese according to box directions.
Meantime, steam & quarter green beans.
Spoon macaroni & cheese around edge of 8 inch pie plate.
Mix cooked beans & mustard, then place them in center of macaroni.
Arrange sausages on top of macaroni, then sprinkle with grated Parmesan cheese.
Bake, uncovered, 15 minutes or until thoroughly heated.
Reviews
Most Helpful
Getting over colds, we chose this recipe for it's easy cooking. A box of this, can of that, etc. I put the vienna sausages on only one side of the dish as I don't care for them. The green beans (we used canned) were nicely flavored with the mustard. And the parmesan cheese sprinkled over top added a nice flair as well.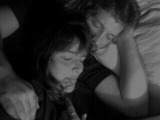 I wanted to try a dish that my son could make by himself, and this was a great one. He loves mac & cheese, and I was sure he'd like the vienna sausages. I even taught him how to steam the beans. Michael not only liked it, but my husband and I did as well. Comfort food with some little "extras". The sausage was great in this, and the mustard and Parmesan, well they added a different touch that made this easy dish taste even better. Thanks -- my 11-year-old said he wants to make this again next week!

Nice presentation to a easy to make dinner. I did use canned beans,and added a little butter to the beans, but a good all around recipe that we enjoyed. Plan on saving this. I think this would be a great dinner too, for unexpected company. Made for PRMR tag.