Sausage and Cheese Circles
2Bleu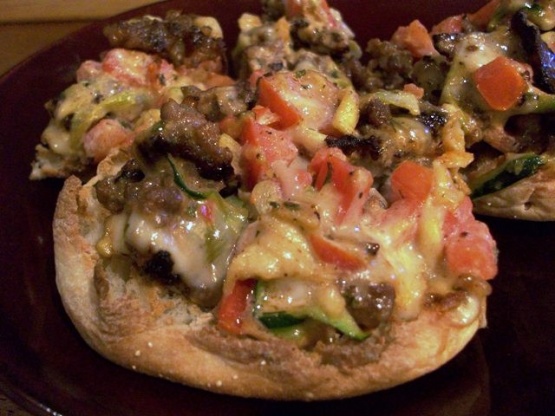 An appetizer, snack or movie munchy. However you serve it this is just plain good.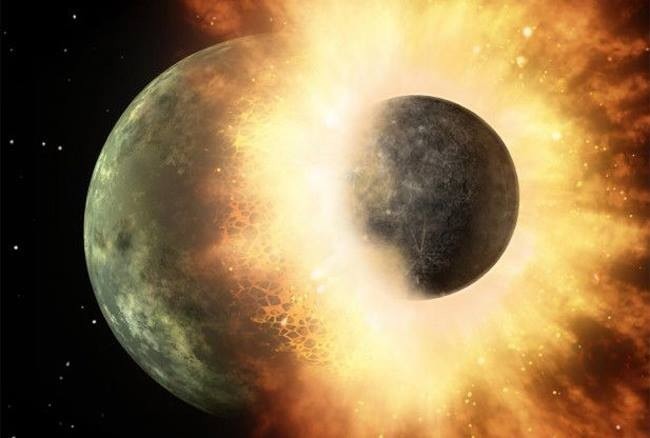 Top Review by 2Bleu
5-stars for flavor as these are awesome little treats! I added some chopped garlic and onion powder for added spice/flavor. There is plenty of topping mix and it piles deliciously high onto the muffins! After baking, I used a pizza cutter to try and make the wedges, but after making the first cut to one, the toppings were falling off and it was losing it's appeal quickly so we just ate them as whole mini pizza's. Next time I will bake them a few minutes longer, as they were not heated through. The well toasted muffins add a nice 'french bread' crunchiiness and the mayonnaise adds a wonderful creaminess and flavor. We will definitely be making these again. :)
Preheat the oven to 350 degrees Fahrenheit.
In a medium bowl, combine cooked sausage, mozzarella cheese, parmesan cheese, zucchini, tomato, mayonnaise and parsley. Mix well.
Spread the mixture evenly on the 6 muffin halves.
Bake the covered muffins in the oven for 5 to 7 minutes, until the cheese is melted and bubbly.
Cut each muffin half into two pieces or serve the entire half like a mini pizza, serve while hot.