Boomette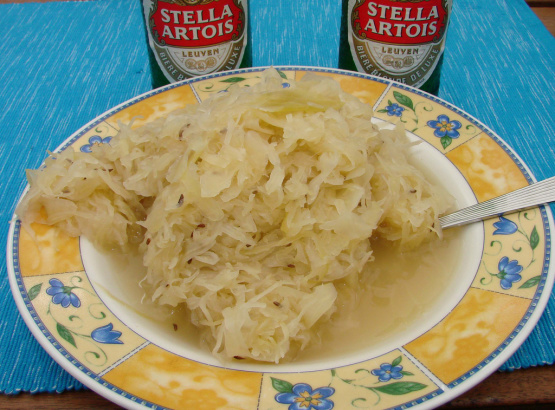 Kraut with a touch of caraway to top your hotdogs or favorite sausage.

I made this for a pig roast that we attended over the weekend and it was very well received by everyone. I used 6 undrained cans of sauerkraut, 3 cups of Natural Light beer and 1.5 tsp of caraway and it was delicious! I wound up putting it in a crock pot and setting it to high until it was bubbling, which took about 2.5 hours. I was hoping we would have some leftover to take home, but it didn't even last through dinner, let alone when everyone made their second food round later in the evening. Thank you for posting. I will be sticking with this one from now on!
Put sauerkraut, beer, and caraway seeds into a small pot and cook over medium-low heat until bubbling hot.