Bergy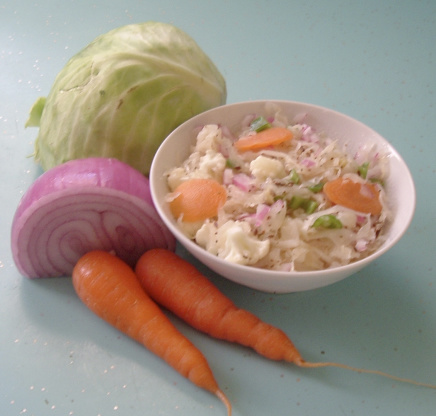 Simple salad goes great with pork chops or hot dogs. Submitted per request. Adapted loosely from Bon Appetit.

Top Review by Bergy
To be fair I didn't add the tomatoes and bacon at the end and I suspect that this may be the missing spark that this recipe needed. Even without the bacon tomato it was still very good and I enjoed it along side a sausage/bean recipe. Next time I will add the ingredients I omitted this time - Thanks ellie 2 - I will make again
In a small saucepan combine sugar, vinegar and oil. Bring to a boil over med heat. Reduce to low and simmer dressing for 5 minutes, stirring occasionally. Remove from heat.
Stir in celery seed and dill seed.
Let cool.
In a large salad bowl, combine remaining ingredients (except for tomatoes and bacon). Toss. Pour dressing over. Toss.
Cover and chill.
Drain salad before serving and add tomatoes and bacon.
Toss.