nitko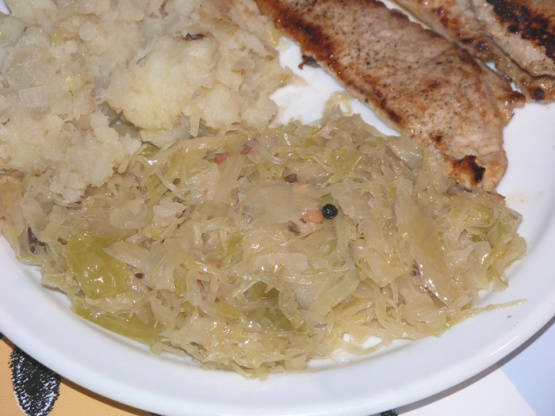 Ref. "Croatian piglet" and connect this meal with that one. In this recipe it is obvious Austrian connection, but, the secret is again in pig fat (lard).
Put fat and sugar in a pot and melt sugar until it becomes brown.
Add sauerkraut, wine, bay leaf, juniper berries, caraway seeds, finely sliced bacon and pepper.
Cook at first covered 10 minutes and than uncovered another 15 minutes.Sauerkraut must be transparent and soft. Do not overcook it.
Excellent with sausages, pork chops, pork legs, etc.