Prep 12 mins
Cook 30 mins

Have your Octoberfest in Septemberfest, or Wheneverfest. Who needs an excuse to eat these?
Directions
Preheat oven to 400 degrees F.
Mix together beef, 1/3 cup gingersnaps, onion, water, salt, and pepper in a mixing bowl.
Shape mixture into 24 meatballs.
Place on rack on baking pan and bake, uncovered, for 20-25 minutes, or until cooked through.
Cook noodles and drain.
Mix sauce ingredients except raisins in a medium saucepan and cook over medium heat, stirring constantly, until mixture thickens and comes to a boil.
Stir in raisins and meatballs; heat through.
Serve over cooked noodles.
Reviews
Most Helpful
I made these for my Oktoberfest last year and everyone raved about them. They are on my permanent menu!!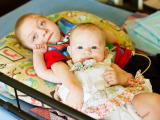 Wonderful! I made these for Shabbat dinner with noodles and a salad b4. I didn't add the raisins because I knew my family wouldn't like it. it didn't seem sweet enough tho, I guess because the rasins add sweet, so I added some brown sugar and it worked well. I made the meat balls the night b4 and put them into the sauce right from the fridge. I also doubled the sauce and glad I did as everyone loved it on their noodles. This would be great with rice too. My German DH loved it and said all that was missing was his German potato salad, next time...thanks for posting this tasty, easy recipe.
Great recipe! I used ground pork instead of ground beef and it was delicious. Thanks, Sue!