Whole spices make it much more aromatic and flavourful so that is what I recommend using. This is my addaption of a recipe found on http://arabicbites.blogspot.com
1 teaspoon turmeric
1 teaspoon coriander seed
1 teaspoon black peppercorns (1/2 tbs if you don't want it hot)
1 teaspoon black cardamom pod (I left this out, they are not to be substituted with green cardomom)
1 teaspoon ginger
1 teaspoon fennel seed (We prefer this without as we don't like fennel flavour. You will be able to taste it.)
Directions
Blend until crushed.
Use as required.
Most Helpful
A nice combination of spices! And I love the fennel-LOL! Made this to go into your recipe#369045. Can see this also used on roasted potatoes. Thank you for posting.

On aroma alone, this gets five stars. Like Um Binat and some reviewers, I did not use the black cardamom. Otherwise, I followed the recipe, using white peppercorns instead of black (other than those inside the peppermill-out of 'em) so my mix is a paler color than the photographed ones. I did go with the fennel--love the flavor. I have smelled it and tasted it--it has a bit of a bite, the fennel is detectable but not overpowering and it's a very pleasing taste, initially and afterwards. I'm looking forward to using this in a number of things. Thanks!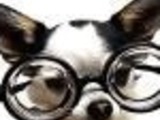 I used to your recipe for your Roasted Chicken Al-Kabsa (Recipe #369174). Very easy to prepare and flavorful. I renounced to the black cardamom because I didn't have.
Thanks a lot!