gailanng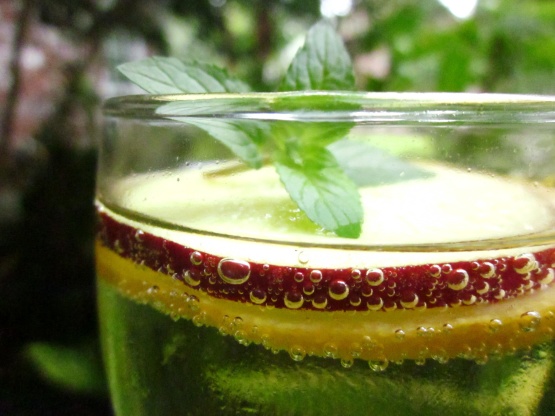 I know I know.....'Saudi' and 'Champagne' are 2 words that do not go together, but this drink is totally non-alcoholic, a popular favourite in Saudi Arabia and featured on the menu of every restaurant here. This can be made and served immediately but I prefer it to be allowed to stand before adding the perrier water so that the flavors of mint, orange and apple are allowed to infuse well to give you this lovely refreshing drink.
Take a large pitcher and add the apple and orange slices along with plenty of mint sprigs, as per your preference.
Add the apple juice and stir gently. Let stand, covered for 15-20 minutes.
Add the perrier or sparkling water, add ice cubes and serve immediately.
Once the pitcher's empty, eat the apple and orange slices,they taste delicious!