eabeler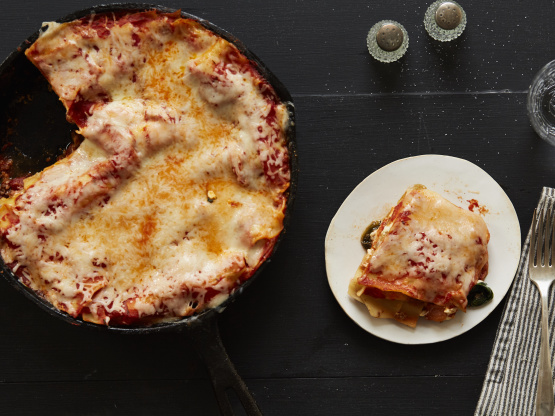 Fast, fresh and filling. My version of a recipe from TOH.

*OH my GOODNESS* this was as good as you could ever imagine. I followed this pretty close to the original, the only change I made was to make the pasta separately, because quite frankly that is how the day was going. I put the noodles separately because I was running back and forth on the farm, and just pre-boiled them. On the farm today mid-late March we were "calving" (had 6 today!) so I threw the noodles in to hot water and left it on the stove for about 1/2 hour before I could get back. Normally, I would follow this recipe step by step but this way all was ready when we gathered around the table after running all over the farm. I love the use of cream cheese here too. In fact, I loved everything about this easy to put together, fall down on the couch with a fork in hand, and devouring this to the bottom of the dish. Managed to grab a quick photo, but everyone was so hungry this was it. Thank you so much, kittycatmom! A perfect meal for the farm and everyone in fact! Made for *Everyday is a Holiday* March 2009
In a large skillet, cook ground beef over medium heat until no longer pink; drain. Transfer to a large bowl; stir in tomaoes and broccoli or spinach if using. In a small bowl, combine eggs, ricotta cheese and cream cheese.
Return 1 cup meat mixture to skillet; spread evenly. Layer with 1 cup ricotta mixture, 1 1/2 cups sauce and half of the noodles. Repeat layers. Top with remaining sauce.
Bring to a boil. Reduce heat; cover and simmer for 15-17 minutes or until noodles are tender. Remove from the heat. Sprinkle with mozzarella cheese. Let stand for 2 minutes or until cheese is melted.
Serve immediately.