Saucy Salmon, Fennel and Potato Gratin Dauphinoise
Prep 20 mins
Cook 1 hr 30 mins

My latest culinary discovery and invention! I had some lovely fresh salmon fillets, a fennel bulb and lots of potatoes.....so, I thought I would make a one dish meal out of it. Everyone loved it and it is light enough to eat any time of the year. Do try to use WHOLE boned & skinned salmon fillets - they sit so well lengthways in your gratin dish! I added no garlic to mine - I felt that the fennel and onion flavours were enough; but if you like, a clove or two at the most might be a tasty addition. Serve with chilled Chablis, Colombard,Chardonnay or a good Rose wine for a delightful lunch or supper. We ate this with crusty bread and a big bowl of mixed salad.....plus a couple bottles of wine! This serves 6 people as a main meal, but it can be reduced or increased according to your menu requirements.
Directions
Pre-heat oven to 180C/350°F.
Grease a large and preferably oval or rectangular oven dish (Gratin dish) with half of the butter.
Layer half of the potatoes on the bottom of the dish, then arrange half of the fennel slices and half of the onion slices over the top. Season well with black pepper and some salt to taste.
Carefully lay the salmon fillets over the top and continue with the onion, fennel and potato slices in that order - ending with the potatoes.
Dot with the remaining butter and pour the creme fraiche or milk/cream mixture over the top.
Season with black pepper and salt.
Bake for 1 to 1 1/2 hours in a pre-heated oven, until the top is golden brown and the potatoes are soft when tested.
Serve hot with lemon wedges and the green tops of the fennel bulb; crusty bread and salad would be lovely accompaniments.
Most Helpful
What a great idea for salmon. It paired beautifully with fennel and the thinly sliced potatoes! I used a mandoline to slice the potaotes - fast and easy. I also used half and half instead of creme fraiche and thought it worked beautifully! Delicious recipe. Thank you for creating it!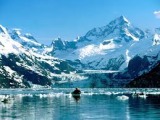 I agree with Kathy228...for such simple ingredients this dish is really very nice. Simple and quick to put together as well. No fuss - I like that! One dish, in the oven - not much to clean up either. My family really gobbled it up. I didn't have any fennel on hand, so skipped that. I also went pretty easy on the butter and had to use milk - so goes to show how luscious it might have been. I will be making this often as well. By the way, I cooked on 400 for about an hour. Thanks FT!

Delicious! For hardly any spices in the ingredient list, this has well-blended flavors. I made half the recipe and it worked perfectly. I used unpeeled red potatoes; salmon fillets instead of a whole fish; half-n-half for the cream; and an oval baking dish. This was very easy to put together because none of the ingredients require par-cooking. Just slice and layer, how easy is that? I will make this often because it's so easy and delicious. Thanks FT- wonderful!