Saucy Creole Shrimp for One
gailanng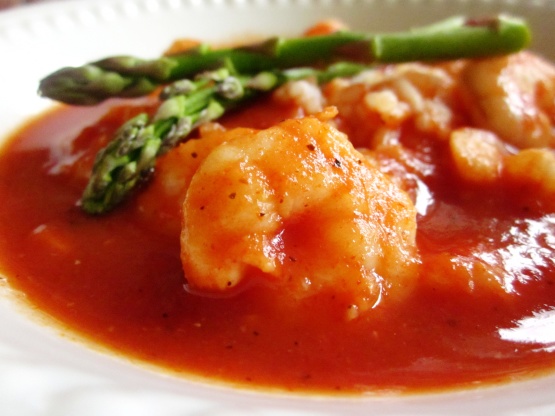 The flavours of my favourite shrimp jambalaya, but without the rice or okra common to the dish. I actually love this saucy mix on Israeli couscous or even pasta! If you can't find fish stock (I find cubes in Italian markets), use clam juice or vegetable broth. I use Creole Seasoning as my Creole seasoning.

I used Tony Cache red creole seasoning. Way too salty! It was totally inedible and a waste of shrimp! I have always used my own seasoning and could control the salt.
1⁄4 cup fish stock

1

garlic clove, minced

4

ounces medium raw shrimp, peeled and deveined

1

tablespoon creole seasoning

3

tablespoons tomato paste
Bring fish stock to a simmer in a saucepan and add the garlic.
Cook 1 minute, then add the shrimp and cook 1 minute more.
Add Creole seasoning and tomato paste and cook until thickened and shrimp are cooked through ("c" shaped - NOT "o" shaped!).
Pour into a bowl or over your favourite starch and enjoy.