Saucy Cauliflower, low fat
Parsley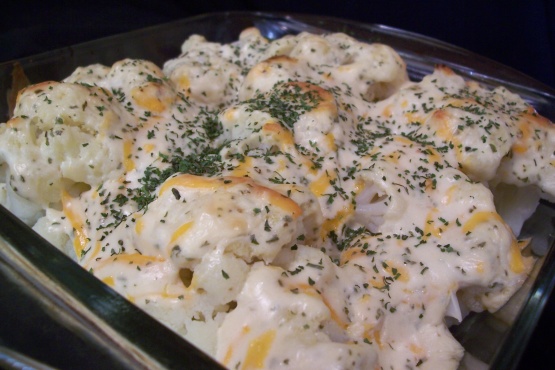 Low-fat but not necessarily low-cal, this is excellent if you love cauliflower with cheese but don't want the fat.
Heat the oven to 375.
Use Pam to spray an 8x8 oven dish.
Put the cauliflower in the dish.
Mix remaining ingredients and pour over the cauliflower.
Bake at 375 for 15 mintues, or until heated through.
Garnish with cilanto and serve.