alines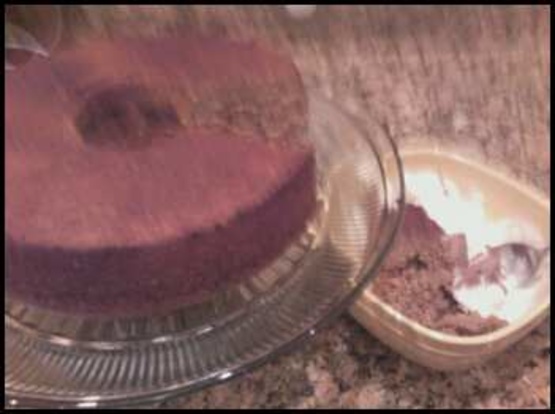 Another delicious addition from my Aunt's recipe collection. This is simple and sweet. I first remember having it one Christmas morning at her house when I was about 8. Brings back happy memories....
Blend the sugar and cinnamon.
Preheat oven to 350 degrees.
Grease a 10 inch tube pan and dust it with 1 T of the cinnamon sugar mixture.
Save remainder for cake.
Blend cake mix, applesauce and eggs until moistened.
Then beat as directed on cake mix package.
Reserve 1 1/2 cup batter.
Pour remaining batter into prepared tube pan.
Sprinkle batter in pan with remaining cinnamon sugar mixture.
Top with reserved batter.
Bake for 35-45 minutes or until cake tests done.
Cool cake in pan top side up for 15 minutes.
Invert on serving plate and serve.