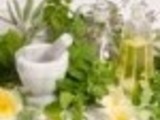 These are 3 sauces I prepare to dip our meat whenever I make a fondue.
Directions
Honey Garlic Sauce.Combine water,garlic and honey.
Bring to a boil; be careful it heats quickly.
Combine vinegar, soya sauce and cornstarch.
Add to honey mixture; simmer a few minutes to let it thicken.
Curry Sauce:.Combine all ingredients together and store in refrigerator.
Horseradish Sauce:.Combine all ingredients and refrigerate.
Most Helpful
I only tried the honey garlic sauce, and I have to say I was definitely disappointed in this one. Balance of sweet and garlic was somehow off.
Each of these was really good. The Honey Garlic Sauce was not as thick as I wanted but it tasted wonderful. For the Curry Sauce I didn't have any Tabasco, so I added paprika. Wonderful. And you really can't go wrong with the Horseradish Sauce. Thank you so much!