BecR2400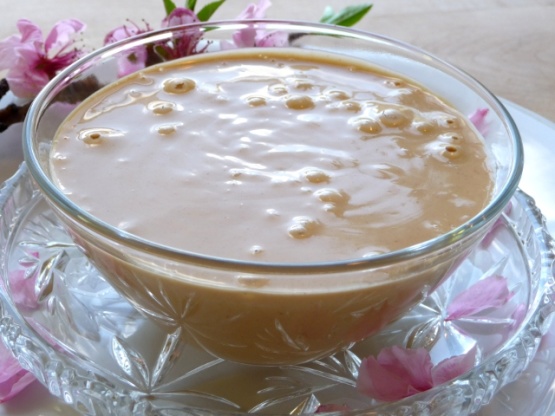 I love this recipe - it tastes great with everything. I like it better than most peanut satay sauces that they sell in the stores. I think it's the coconut milk that makes it tastes so good. It comes from Nina Simonds book: Asian Noodles.

Yum... thanks for sharing this recipe
In a food processor fitted with metal blade or in a blender, combine all the ingredients and process until smooth. Refrigerated, in a covered container, the sauce will keep for up to 5 days.
I use chili powder in place of the crushed red pepper because I like it really spicy.
I've also frozen and thawed leftovers - it is still delicious.
A note about this recipe from the book: Satay is a theme that recurs all over Asia and it varies depending on the country. My Version most closely resembles the Thai rendition; it's creamy and highly spiced. Serve it with grilled chicken, beef or seafood [or tofu].