3 Reviews
The Sardines were good. The tomato base had a wonderful flavor with minor modifications. Following on previous comments, I added about a 1 1/2 T of tomato paste and 1/4 t of Frank's hot sauce and subbed chicken broth for the wine. Served the base over Quinua (though rice would have worked well).
I must admit, I did change this recipe a bit after reading Kate's review. Instead of the wine I used vegetable stock, and I also added a tsp of tomato paste to the mix. It actually turned out rather well and certainly smelt lovely. I'd never had baked sardines before, and I definately think that this a good recipe to work around.
I was looking forward to this but was disappointed. I followed the recipe precisely and the result was a very thin sauce which smelled great but tasted too much of wine and lacked body. My fellow diners agreed and so I had leftovers--I tried straining the sauce and reducing it but it still wasn't a flavor we enjoyed.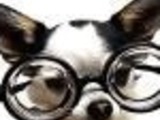 Sardinhas a Setubal / Portuguese Baked Sardines