Rita1652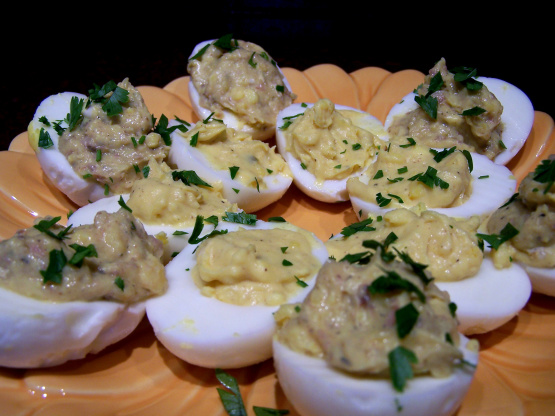 A great way to get your omega-3 (being or composed of polyunsaturated fatty acids that have the final double bond in the hydrocarbon chain between the third and fourth carbon atoms from one end of the molecule and that are found especially in fish, fish oils, vegetable oils, and green leafy vegetable. FOR EASTER: Prepared Horseradish with beets mixed with sour cream to make a pink color to top the eggs for Easter.
Mash egg yolks with rest of ingredients except parsley.
Stuff into egg whites.
Top with chopped parsley.