Sarasota's Roasted Red Pepper Vinaigrette

Easy quick and a great alternative to everyday Italian dressing. A quick puree with the food processor and dressing is done. Chill in the refrigerator until later and you have an amazing dressing.
1 (7 ounce) jar roasted red peppers (most jars are about 7 oz, if you want to make your own, approximately 1 large bell pepper roasted pe)
1 1⁄2 tablespoons balsamic vinegar (you can substitute red wine if you want, it changes the flavor a bit but it will work just fine)
1 teaspoon garlic, minced
2 tablespoons shallots, minced
4 tablespoons olive oil
1 teaspoon honey
1 pinch red pepper flakes (optional)
Directions
Dressing -- If you are using jarred red pepper, drain and then add them and all the other ingredients to a food processor and blend. That is it! Also, don't worry if you get a little of the roasted red pepper liquid in the food processor as well, it is all good flavor and it won't affect the dressing. Once pureed, remove and transfer to a measuring cup or small bowl. Perfect salad dressing. If you want add the red pepper flakes, it adds a nice kick. But if not, just leave them out. Still a great dressing and so simple.
Reviews
Most Helpful
Absolutely delicious dressing! The recipe couldn't be simpler and now I have fabulous homemade and healthy dressing to put on my salads for a week or more. Thank you so much for posting your wonderful dressing recipe!! Made for Zaar Chef Alphabet tag game.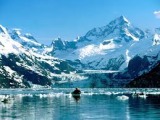 We really enjoyed this dressing! The tang that the balsamic gave to the red peppers was excellent. I didn't have shallots on hand, so I upped the garlic a bit, but I think it would be very good with the shallots. Thanks for sharing!

Wonderful dressing! Made for company last night. Went over very well and had several requests for the recipe. Beautiful colour; great flavour and clings to the lettuce nicely. (I used Romaine.) The sprinkle of red pepper flakes was just right! I'll be making this again and again. Thanks Sarasota!