Sarasota's Light Version of Pasta Caesar Salad With Chicken
Prep 15 mins
Cook 30 mins

This originally came from a cookbook which I sold. I think Cooking Light or Prevention Magazine, but I just copied the recipe on a index card so this is all I have. Besides I think I changed a few things along the way. Well, regardless, I loved this because it combines all the flavors of a caesar salad without the calories. The arugula bumps up the flavor and the dressing on this is light and simple but still full flavored. Now originally it didn't have chicken but one day I had 6 or so chicken tenders and decided to pan saute them and add it to the salad. I love the extra flavor of the breaded chicken to the salad.
Directions
Chicken -- I set down 2 bowls. One with the egg and one with the bread crumbs with the salt, pepper and red pepper. Now, dip the chicken in the egg and then the bread crumbs and then into a saute pan heated to medium high heat with the olive oil. Cook all the pieces until golden brown on each side. They should only take a couple of minutes per side. Quick cooking. Remove and set on a plate lined with a paper towel to drain any grease. Cover with foil or a lid to keep warm. TIP: I just throw mine in the microwave, no heat, the closed space tends to keep them warm until the salad is ready.
Pasta -- make the pasta according to directions, then drain well and set to the side and just let it cool. TIP: stir in 1 drizzle of olive oil so the noodles don't stick together.
Dressing -- In a mini food processor add everything for the dressing and mix. Mix until you get a nice smooth creamy dressing. Taste for any additional salt or pepper.
Salad -- combine the cooled pasta, arugula and dressing and toss well. Then add the chicken and lightly toss. Top each salad plate with some of the parmesan for a garnish.
Serve this with a nice toasted slice of bread and you got an amazing dinner. This is a lighter healthier version so don't expect a heavy creamy sauce with this. This is a heart healthy recipe.
Most Helpful
Rated on 9/18/09 - This recipe made it into my book#266453 . High praise is well deserved here. What a fantastic idea for a recipe! This worked out perfectly for a busy weeknight. I made it 2 hours in advance, did my mom taxi service, and came home to a dinner (saved in the fridge) that was complete - then we had to dash off to another event. It worked beautifully. Now for the TASTE. Oh my...delish. It had that authentic ceasar flavoring and a hint of spice due to the crushed red pepper flakes. The pasta was perfect (I used about 8 oz) and lightly dressed. Don't be afraid of the anchovy paste!! It adds an authentic flavor (plus, it's not expensive). I did not add the extra salt to the dressing, since the anchovy paste seemed to provide enough salt taste for us. The chicken was crispy and full of flavor all on it's own. My whole family loved this and all went back for seconds. It was so easy, too! Thank you. ~Made for Fall PAC~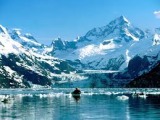 This recipe deserves 5 stars for the great Caesar dressing alone. It's definitely one of the best homemade Caesar dressings I've had. I did make some changes otherwise though... I used grilled chicken instead, added sun-dried tomatoes & kalamata olives, and pretty much increased the amount of everything else as the servings would be really tiny if I didn't.
Great, easy, fast, healthy recipe, and esp good for warmer days. I just grilled my chicken pieces (not cut up; part of why it was so fast; I had a bunch marinating for general use in a container in the fridge). I could not get arugula so I used lightly steamed kale. I put the greens on plates, then added the pasta (I made extra), parm, and some of the dressing, then put the chicken pieces hot off the grill on that, then added tomato wedges and kalamatas and some more dressing and parm. It was all so flavorful and a wonderful combination of textures and temperatures. As for the dressing, it turned out that my mayo was *really* minimal, so I threw the other ingredients (eyeballed measurements; subbed garlic powder) into the almost empty jar with ~5 T plain nf yogurt and a swig of olive oil and shook everything together (because I didn't want to clean the processor). This worked really well, and it was much praised, so I will be making a multiplied version of the dressing to keep in the fridge for day to day salads. Thanks. --M