Sara's Chilli Beef Burger
Sara 76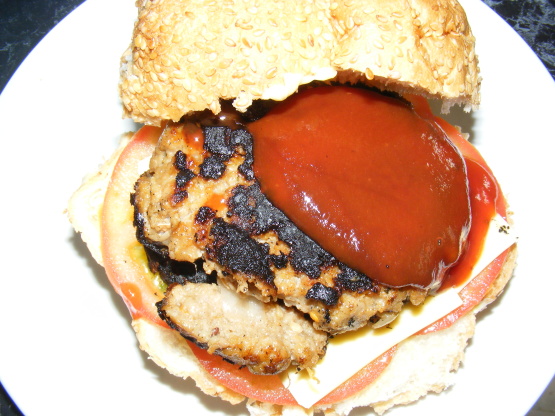 This is my staple "throw together" burger. It is quick, simple, and cheap to make, and always a crowd pleaser!
Mix all the burger ingredients together. Set aside in the fridge for 1 hour.
Form into 6 burgers, and grill until browned on each side, and cooked through.
Split buns, and spread with butter.
Arrange tomato slices on buns, and top with a slice of cheese.
Place a hot burger on top of the cheese, and top with Spicy Red Sauce.