katew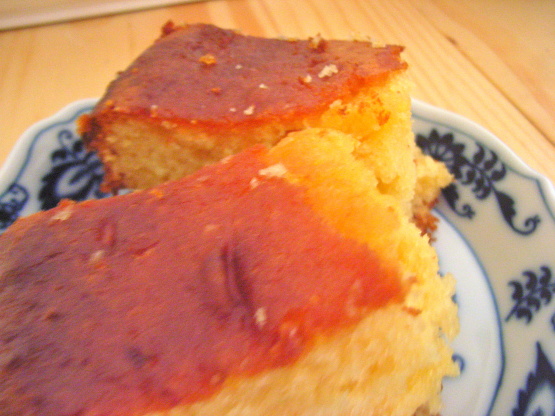 A quick food processor cake that's great for dessert.

Do you believe in fate? My daughter, whose name is Sara, requested a lemon cake for dessert for Friday night dessert. Sarah's Lemon Cake showed up in the list of new recipes on Friday afternoon. This cake was meant to be! It was delightfully lemony, and does not make a huge amount, so every crumb was devoured by our 6 member family. I don't have a scale to measure the ingredients, but do have a very handy measuring cup that has the various weight measurements printed on the side, for flour, sugar, salt, etc. Thanks, Jan! BTW, I'm renaming this cake after my daughter Sara, hope you don't mind me losing the H ;-)
Preheat your oven to 160c.
Line an 18cm round cake tin with baking paper.
Zest and juice the first lemon.
pulverise zest with sugar in a food processor.
Sift flour with salt and baking powder and add with butter and eggs to food processor.
Process'til smooth.
Pour mixture into prepared tin, then smooth top and bake for 1 1/2 hours.
To make the syrup, mix the sugar and lemon juice.
Turn the hot cake out onto a serving dish and spoon the syrup over.
Leave to cool and serve with thick cream.