Sara & Jo's Late Night Pizza
Sara 76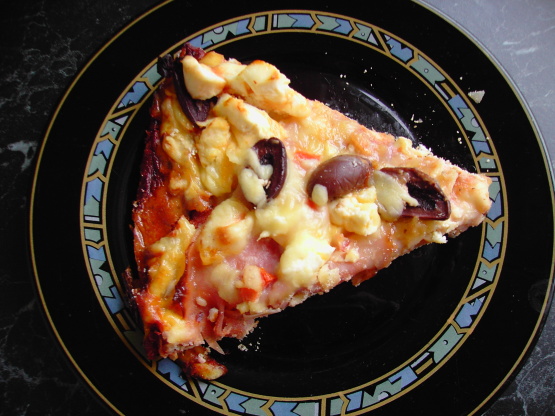 My niece slept over the other night, and while watching a movie, we decided to make a pizza. I was limited to ingredients I had in the fridge & freezer, and this is what we came up with..it was SO good!
Spread sauce on pizza base, and scatter half of shredded cheese over the sauce.
Drizzle egg over base.
Arrange ham, tomato and olives evenly on the base. Sprinkle with feta cheese, and remaining shredded cheese.
Bake at 180C for 30 minutes.