lazyme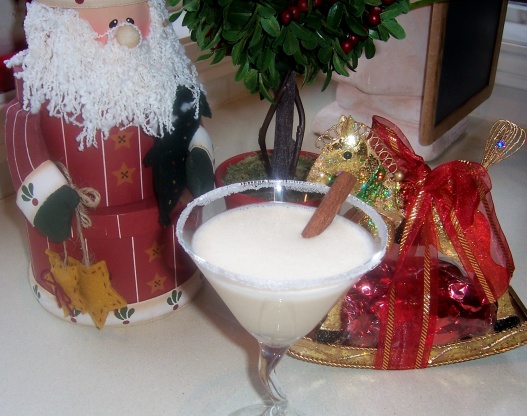 I haven't tried this yet but intend to during the holidays. From Semi-Homemade Cooking with Sandra Lee. Update: I have tried this now and liked it alot. A little bit on the sweet side, and very filling.
Dampen the rims of 4 martini glasses and then line the rims with sugar crystals.
Combine eggnog, brandy, amaretto, nutmeg, and ice cream in a blender; process until smooth.
Pour mixture into martini glasses and garnish each glass with a whole cinnamon stick.