Santa Fe Seasoning Blend (Salt Free!)
teresas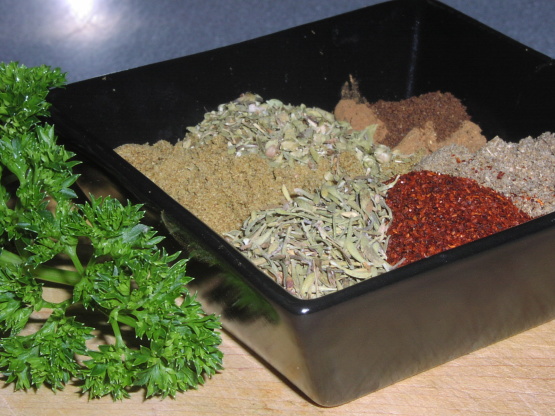 Good seasoning on chicken!

I really enjoyed this sprinkled on my chicken tenderloin...which I threw on the George Foreman grill...I have to admit that I also sprinkle salt on my chicken...I cut the recipe in half and received plenty for future use...I like the touch of sweetness that the allspice and cinnamon brought to it...thanks for posting it...made for Spring 2012 PAC.
Combine all ingredients in a small container with a lid or a salt shaker.