gailanng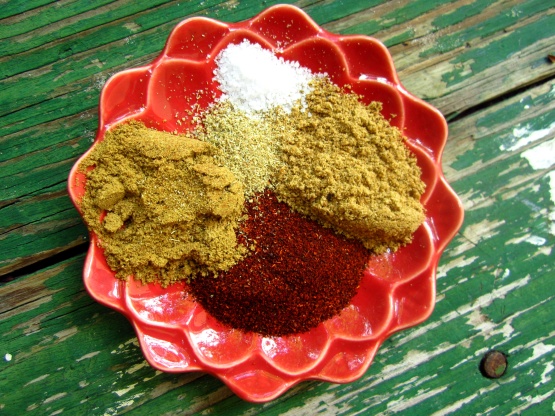 Excellent rub and I regard myself a food snob. See, I come from a long line of food eaters. First starting with a open fire pit deep in the woods and eventually leading to the hot off the stove. However, I prefer it best right after someone else has prepared it. Made for ZWT#8~Mexico/Tex-Mex.
Mix and store in airtight container.
To use: put desired meat into a freezer bag. Add generous amount (like 1-2 tablespoons per chicken breast). Rub into meat well. You can then freeze and take out when desired.