Santa Fe Corn & Sausage Stew
Ms B.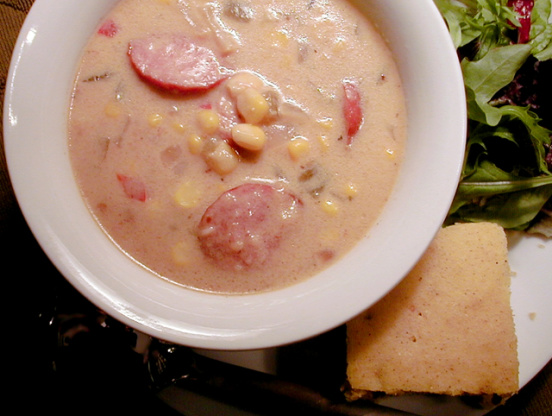 This is a delicious soup for a brisk fall day. I always serve this soup with a nice tossed salad. You can make this soup more spicier by adding more chillies or peppers if preferred.

Top Review by Ms B.
When going to the freezer to pull out the sausage for this soup, I only found polska kielbasa and no bulk sausage. I decided that the smokiness of the kielbasa would be a nice blend with the other flavors and gave it a go. I was not sorry. This soup is thick and hearty, and excellent for warming up on a rainy day.
Melt butter in saucepan.
Add onion & pepper. Cook until translucent. Gently stir in milk, soup, corn, sausage, green chilies, swiss cheese and pepper. Bring the stew to a boil and serve.
Delicious.