Santa Fe Chicken and Rice
DuChick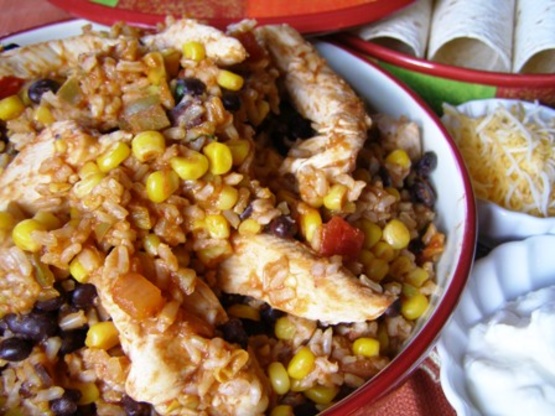 This is easy to make and taste great. You can eat is just the way it is, or try it rolled in a tortilla.
Prepare the rice. If you use boil in a bag rice it is easier.
In skillet, cook chicken tenders in small amount, of butter on medium heat until done.
Stir in the salsa and the drained can of Mexican corn.
Rinse the black beans and stir in to the mixture, add the cooked rice.
Heat for 5 to 7 minutes.
Sprinkle with shredded Monterey jack cheese and heat just until the cheese is melted.