Santa Fe Black Bean Gazpacho
Alskann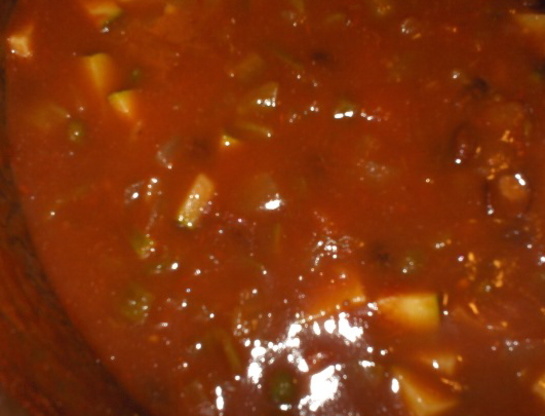 I added to this Web Recipe about 6 or 8 years ago, and well worth trying.

This was delicious and easy to throw together. Great flavor. It makes quite a bit so I cut the recipe and only made 1/2 of the amount. My husband is not a gazpacho man so I took half of what I made, substituted zucchini for the cucumbers, heated it through well to cook the vegetables. I then tossed in some grated smoked cheddar and crushed tortilla chips. It made a VERY delicious and flavorful veggie taco soup. This is a very versatile keeper. Thanks Larry!
Combine beans and V8 juice, oil, lime juice, cucumber, onion, Worcestershire Sauce, and garlic, etc, etc, hand blend until only till a bit chunky NEED TO PUT IN 2 LARGE POTs TO BLEND.
Chill at least three+ hours. SERVE cold!
Serve with: COBBETTES & corn tortillas.