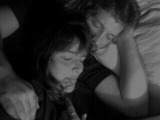 This is a great mid-afternoon drink served with a platter of fresh fruit such as strawberries, kiwi, papaya and mango. Served by the seaside. If your not at the seaside, we hope this will make you feel as though you were. Enjoy. :)
Directions
In bowl, mix lime juice and sugar, making sure to dissolve the sugar. Add wine, oj, triple sec, and tequila.
Pour into pitcher and refrigerate several hours to chill.
Add fruit and serve 'on the rocks'.
Reviews
Most Helpful
I like the tequila twist and the addition of nectarines. Great refreshing cocktail. Thank you.

Light, fresh, fruity and delicious! I enjoy white zinfandel but have never made a sangria out of it before - this is terrific! I made this for one, so just threw all the ingredients in my shaker with ice, shook it up good, and served over ice with the fruit. I'll enjoy this one often - thanks for sharing!

This could not have possibly been any better... REALLY! It gives a slight hint of coconut (which is NOT there)... and leaves you wanting to sip, sip, and sip some more! ...just like a good union! (;