Totally yummy addictive fruity drink!
1 large orange
1 lemon
2 peaches
1⁄2 cup sugar (to taste)
4 cups full flavored spanish wine, such as Rioja
ice cube, to serve
Directions
Cut the orange into thin slices, and then cut the slices into wedges, and place in a large pitcher.
Cut one long slice of rind from the lemon and add to the oranges.
Slice completely around the peaches, cutting down to the pit, and twist the halves in opposite directions until the 2 halves come apart.
Remove and discard the pits, slice the peaches and add to the oranges.
Add the sugar to the fruit and stir.
Pour in the wine and stir until the sugar dissolves.
Taste and add more sugar or a squeeze or 2 of lemon juice to taste.
Chill for at least an hour.
When ready to serve, use a long handled spoon to stir and press the fruit against the side of the pitcher to extract some of the juice.
Put the ice into glasses and pour the chilled Sangria over and add some fruit from the pitcher to each glass.
Reviews
Most Helpful
This is soooo good! I halved the recipe for 2 people. I loved the flavor from the fruit variety and sugar. So, so yummy. Made for ZWT8 Spain. Thank you!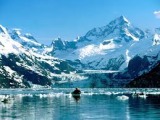 Delicious! We loved this fruity and refreshing sangria. I made this as written, using a Spanish Rioja wine. The only thing I did differently was to let the sangria chill overnight, allowing all of the fruit to mellow nicely. Thank you for sharing this wonderful recipe!
**Made for ZWT 8**
I am not a big drinker but loved this recipe. I made it for the family cookout and everyone loved it. Thanks for the great recipe.