dbsnova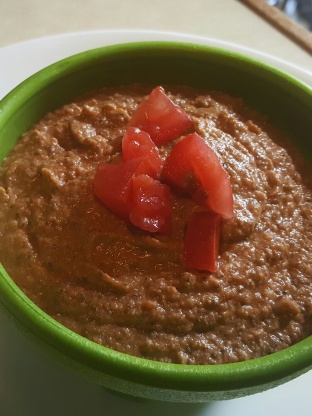 Makes a thick spreadable paste similar to the Loma Linda Sandwich Spread that has been discontinued or Humus. The texture will firm in the fridge. I like it on home made bread with a dill pickle but it is also an excellent cracker spread. Seasonings are optional and amounts can be varied. You can try other nut butters if you're not into peanuts.

yum, i saw your recipe on another web site and tried it on the spot. it is very very good, i love it on low fat Triscuits. the only change i made was to eliminate the pimentos, i don't care for them. DH who hates healthy food, actually loves it too
Cream all ingredients in a food processor.