San Diego Style Champagne Margarita
lazyme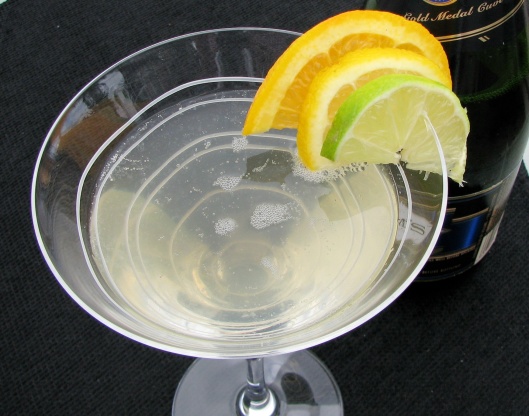 I found this on the Cook's champagne website for cocktails. They have many great recipes there. YUMMY!

It was good but I'm not sure I'd make it again unless I had people over - personal preference, no fault to the recipe. I used Hornitos tequila, Bols triple sec, fresh lime and Ballatore champagne. Great idea though!!!
Combine together lime juice, tequila, triple sec and champagne in a festive glass.
Garnish with citrus (lemon, lime, orange).
Serve with fiesta dip, chips and salsa.
Enjoy! ;).